We use
modern

infrastructure & technology

Multi-Tech Industrial Training Institute (I.T.I) is established at Jora Phatak, Dhansar ,Dhanbad the coal city of JHARKHAND.
Introduction
Department of Training & Technical Education, Government of India, in its endeavor to provide technical and skilled manpower suited to various needs of industry , is implementing Craftsman Training Scheme to impart training in technological and industrial skills through Industrial Training Institutes spread all over India. The Craftsman training scheme was introduced by Government of India in 1950 to ensure a steady flow of skilled workers in different trades for the domestic industry, to raise quantitatively and qualitatively the industrial production through systematic training, to reduce unemployment among the educated youth by providing them employable training, to cultivate and nurture a technical and industrial attitude in the minds of younger generation. The scheme is vital in the field of vocational training, as it has been shaping Craftsman to meet the existing as well as future manpower needs through the vast network of ITIs in the Country.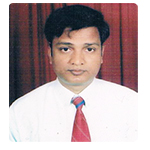 Every man made action start with a thought, an idea, a vision, a mental image. From there it materializes into a form. I am glad to bring to you the form that we at Multi-Tech I.T.I. dreamt of.
Multi-tech I.T.I., is committed to carry on its endeavor to help students become productive ( Back bone of the Technology/ Technical Knowledge) and competent citizens of the knowledge economy. My vision for Multi-Tech ITI to be the leader in imparting Vocational Training and Education and to become the preferred destination for I.T.I. courses.
I extend a hearty welcome to students who wish to make India in the world a better place by choosing Multi-Tech I.T.I. as their place of study.
To impart quality and balanced technical education facilitated with Practical as well as Industrial exposure for the gainful employment to the pupil.At the Multi-Tech ITI, we believe that every child deserves the right to lead a fruitful life, one that will allow them to execute their equal rights to be integrated in regular schools, socially mainstreamed in different environments and be empowered to live a fruitful life in work environments and be able to participate in the community at large. We firmly believe in the need for individuals with special needs to receive the earliest possible intervention by therapeutically addressing their behavioral and skills deficits and work towards a holistic development that will pave way for improved performance. We develop different ways of helping them learn and achieve independence, developmentally appropriate levels of communication and appropriate social and leisure skills. Key components of our curriculum include teaching skills in communication, social, leisure, independence and vocational skills and behavior.
MULTI-TECH I.T.I - PHOTOGRAPHS
Multi-tech I.T.I

MT I.T.I Campus View

Multi-tech I.T.I

MT I.T.I Campus View

Multi-tech I.T.I

Lathe Room

Multi-tech I.T.I

Lathe Room

Multi-tech I.T.I

Fitter Workshop

Multi-tech I.T.I

Fitter Workshop

Multi-tech I.T.I

Computer Lab

Multi-tech I.T.I

Computer Lab

Multi-tech I.T.I

Audio Visual Room

Multi-tech I.T.I

Drawing Hall

Multi-tech I.T.I

Drawing Hall

Multi-tech I.T.I

Director's Room
Placement Company